One Car Garage Plans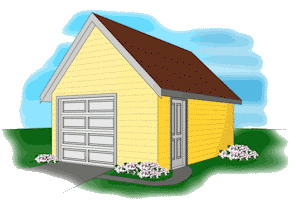 One car garage plans are perfect for storing one vehicle for increased security and weather protection. They have one overhead door for vehicle access, one entry door for personal access, and at least one window for ample ambient light. We provide a number of sizes and styles of detached 1 car garages so that you will find at least one garage design that will fit your space and keep your stuff safe and dry.
Click on the individual picture or Garage Details below, To see more information. They are arranged by size of garage.